Reconnect with classmates and friends
Many classes use this page as the primary point of information for their reunions and other gatherings. The Foundation maintains this page as a free service to all NPHS alumni. Keep an eye on this page, and check back frequently.
CLASS GATHERINGS
NPHS 1955 Class has resumed monthly lunches on the third Tuesday of every month at 11:30 a.m. at Merrick's Ranch House-1220 E Fourth in North Platte.
REUNION COORDINATORS:  Interested in having some of the planning done for you? The last weekend in July each year the Foundation will be hosting Education After Hours Dinner that Distinguished Alumni will be recognized and the Bulldog Golf Classic with the NPHS Booster Club.  If you want more information please call the foundation 308-696-3325 or email npppsf@nppsd.org 
Planning for 2023
You are invited to celebrate Education and Distinguished Alumni on July 28, 2023 and the 3rd Annual Bulldog Golf Classic at Lake Maloney Golf Club will be on July 29,2023.  The Foundation and the NPHS Booster Club have come together for the golf classic. More information coming soon!
REUNIONS
Following is the list of upcoming class reunions that have been shared with the Foundation thus far. If you are a reunion coordinator, please send your information about your class gathering to NPPSF@nppsd.org. If your class has their plans in place and you don't see the information below, please send your information to the Foundation so we can help you spread the word. We would love to share some photos from your reunions.
To receive reunion information and other news, please update your contact information by completing our online form. The Foundation maintains a database for all alumni classes.
---
Upcoming Reunions
Planning a reunion in 2023 or 2024? Notify nppsf@nppsd.org of any information or save the dates.  It will be shared here.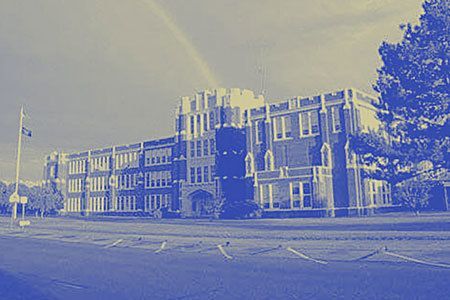 Past Reunions
---
NPHS CLASS OF 1964
---
NPHS Class of 1969
Contact: Renae Sexson (308)530-3153 or Janie McCarthy (308) 539-3388
---
________________________________________________________________________________________________________________________________
NPHS Class of 1979
Facebook NPHS Class of 1979
---
NPSH Class of 1982
Website: North Platte HS Class of 82
________________________________________________________________________________________________________________________________
NPHS CLASS OF 1989
Please join their Facebook page
---
NPHS CLASS OF 1999
---
NPHS CLASS OF 2009
North Platte High School Class of '09
Class of 1963 Photos
---