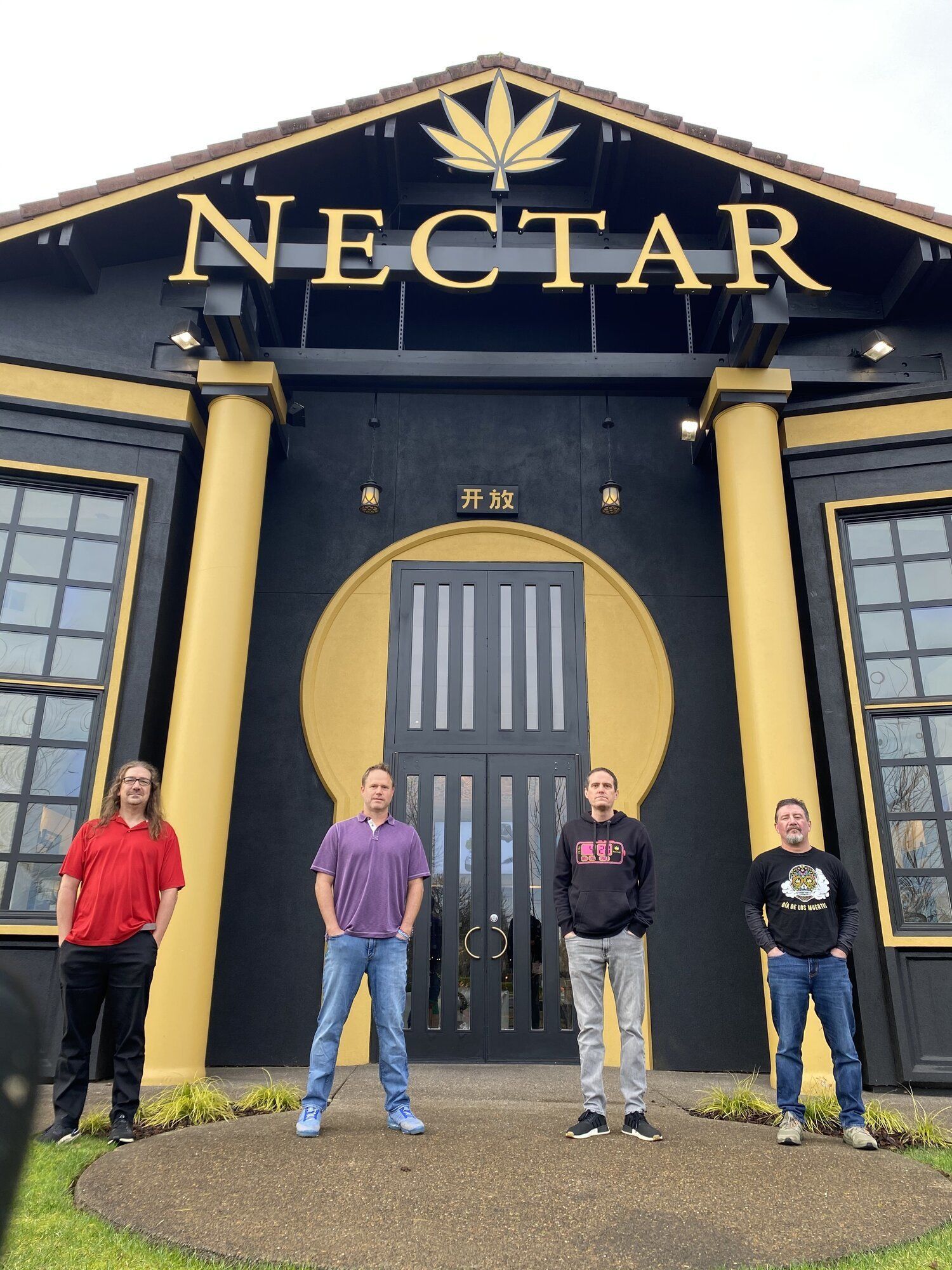 As students in Patrick Butera's business classes, Jeremy Pratt and Jeffrey Johnson gained inspiration from the seed planted on becoming an entrepreneur.
The 1992 North Platte High School graduates have turned their appreciation and successes into a $10,000 annual scholarship in Butera's name through the North Platte Public Schools Foundation. "That's what hit home for me (in high school)," Pratt said. "Here's someone trying to teach me how to start my own business. It just put the seed in my brain that I'm not here to go work at someone else's business, I can actually come here and learn to go start my own business."
Pratt and Johnson give Butera a lot of credit. Butera, who died May 1, 2020, taught at North Platte High School for 18 years beginning in 1984. He taught business classes and Saturday School and helped with the NPHS DECA Club, formerly the Distributive Education Club of America.
"(Butera) was the only teacher I remember rolling that out in front of me," Pratt said. "So a lot of credit is due there, just to swing your mind in a different direction."
Pratt and Johnson have been involved in opening other business ventures, but in 2014, they opened Nectar Cannabis in Portland, Oregon. The company has about 500 employees at 22 current locations, and 10 more in some stage of being built.
In 2014, Oregon legalized recreational marijuana.
"There was a change in legislation and two days after that occurred, we met and talked about it," Johnson said. "Basically that business plan (learned from Butera) that Jeremy was talking about came to fruition that day. We saw the laws of the state change and decided there was a way to start a business there, and we went for it."
With an initial investment of $70,000, the company brought to fruition the inspiration Butera sparked.
"We saw a big green pasture and it was wide open and it's like, why be over here trying to fight over the grass when there's a whole bunch of grass over there," Pratt said. "It was just a big open place to do business."
Pratt said it was different from entering a field where there is heavy competition.
"Like if you're going to start a pizza chain, there's a bajillion pizza chains and they all have a head start on you," Pratt said. "Here, the gates just opened and you had an even playing field and we felt very excited about that even playing field."
The NPHS alums said Butera accepted students in whatever form they came.
"They didn't need to be a straight-A student, they didn't need to be quiet or they didn't need to be the sort of things that work inside of school sometimes," Pratt said, "which is be a good student and be quiet."
Johnson said Butera "really encouraged free thought."
written by Job Vigil, published in the North Platte Telegraph January 5, 2021